Dissertation Abstracts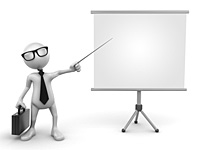 A dissertation abstract provides a quick glimpse of a lengthy dissertation. It gives the reader an idea of the direction of the dissertation while not giving away too much at the same time. A good abstract sparks the reader's interest, and encourages them to keep on reading further. Scholars look to fellow academic's bodies of work for inspiration and knowledge on a particular subject. This is why it is important to concentrate efforts on making dissertation abstracts database friendly.
Dissertation Abstracts can be put into journalistic databases, which other students use to find examples to help their own dissertations. Databases electronically file dissertation abstracts based on keywords, titles and content. For example, if someone wanted to look up a dissertation, they would go to a journalistic database and type in xyz. Then the results would pull up the dissertation abstracts related to the chosen search topic. The difference between a good dissertation abstract and a bad dissertation abstract could be the deciding factor between providing a relevant contribution to the pool of knowledge in academia and being another self serving dissertation on its own.
When writing an abstract, be careful not to give too much information about the dissertation. It is important to write something that is compelling and informative for the reader. If you're unsure about the direction of your dissertation abstract, here are a few questions to ask yourself during the writing process:
Is the purpose of your study clearly stated and easy to understand?
Is the methodology clearly outlined?
Does the abstract avoid jargon and vague references to future research?
The last thing you want to do is confuse someone reading your abstract. Similar to a job interview, first impressions count and adds credibility to your research. Providing a strong and well written abstract nicely rounds off the dissertation package and creates a more notable presentation of your body of work. DissertationProfessionals.com can help you write your abstract so that peers who need to find your information will discover your dissertation with ease. We know tips and tricks to get your dissertation noticed by fellow scholars who need to write their own dissertation with a little help from your work. Take a look at the dissertations we currently have to get a better idea of what we have to offer
Our Dissertation Hotline is Open 24 Hours A Day!
1-877-817-6002
Wondering what a paper from us looks like?
Download a free term paper example right now!