Dissertation Editing & Proofreading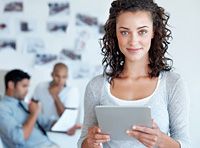 Your doctorate is the most important document you will produce, the key to your future, and a monument to your research skill and your academic accomplishments. This is one reason why you want your dissertation to the very best it can be. You've put in the effort, done the hard work, and want your dissertation to reflect everything you've put into it.
Your dissertation is a culmination of years of work!
However, many students find that the rigorous writing requirements of dissertations are far from the subjects they study to earn their degree. Academic writing is not natural; it is an acquired skill and one that takes plenty of practice to get just right. For students studying subjects other than writing or literature, the process of creating a full-length academic document is foreign territory and especially challenging.
This is why we are proud to offer a dissertation editing service that will help your dissertation be the very best it can be. Our dissertation editing service is designed to work with your prose to improve its grammar, spelling, punctuation, organization, style, clarity, and flow. We will work to format your dissertation according to a standard formatting style such as APA or MLA, or we can work with your university's own style sheet (if you provide a copy to us) to make sure your document meets your university's every requirement.
Our dissertation editing service will drastically improve your document!
Dissertation editing is not paying someone to write your paper for you. We work with the material you have already written—your own original work—to help present your unique ideas in the most compelling and academically rigorous way possible. Our editing service will remove redundancy, clarify your insights and ideas, and present your material in clear, direct academic prose. Don't let the challenges of writing clearly or the subtleties of the English language prevent you from achieving your dreams. Dissertation editing can smooth out the rough patches in your writing, identify areas where more work is needed, and standardize your formatting.
Our dissertation editors are some of the most academically gifted experts in the industry. We assign every dissertation editing order to an expert writer who holds an advanced degree in the same field you are looking to achieve your doctorate in. As a result, you can rest assured that the editor working to improve your dissertation is not just a writing expert who knows the ins and outs of writing, but also an academic expert who understands the subject matter and will be able to understand both what you wrote and the ideas you're trying to convey.
Your editor has successfully completed their dissertation and will help you submit yours!
When you order dissertation editing services from us, you can also rest assured that we will never pressure you to order more services than you need. You can have us edit a dissertation proposal, a single chapter, or your entire dissertation. Some students, for example, find that they have particular trouble with the literature review, or need a bit of extra help with the formatting and reporting of the results. We can also edit your dissertation chapter-by-chapter as you complete it. No matter what area you want us to help improve, from a single chapter to an entire completed dissertation, we are standing by to edit your work so it will always be the very best it can be.
Our Dissertation Hotline is Open 24 Hours A Day!
1-877-817-6002
Wondering what a paper from us looks like?
Download a free term paper example right now!