Dissertation Writing Help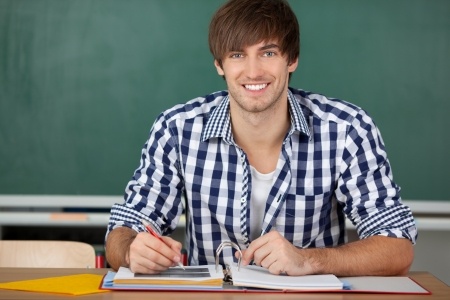 Receiving your PhD is the accomplishment of a lifetime, but getting there can be a challenge. Countless PhD students never quite overcome the final hurdle to receiving their diploma, and the job market is littered with candidates marked as "ABD"—all but dissertation. Don't let yourself fall into the slush pile of qualified candidates who can't quite finish their dissertations. Whatever the reason—whether you have writer's block, just don't know how to approach the topic, or are experiencing anxiety and stress over writing your dissertation—dissertation writing help is never more than an email or phone call away.
Our knowledgeable academic advisors are available to answer any question!
At DissertationProfessionals.com, we offer dissertation writing help targeted to students just like you, and we'll never try to push you to seek out more help than you need. Whether you're looking for dissertation writing help for a single chapter like the literature review or for the entire dissertation, our team of expert dissertation writers know just how to give you the help you need to succeed. We also offer dissertation editing services so you can submit your dissertation with the confidence that it has professional quality organization, writing, and documentation.
Our dissertation writing help comes complete with quality research, writing and editing.
All of our model dissertations are completely custom written to meet your specific requirements, so you know you'll always receive the dissertation writing help you need whenever you turn to us for any and every dissertation writing challenge.
Our Dissertation Hotline is Open 24 Hours A Day!
1-877-817-6002
Wondering what a paper from us looks like?
Download a free term paper example right now!