Do's and Don'ts of Dissertation Writing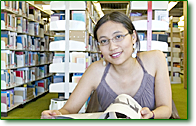 Dissertation writing can be a handful for all types of students, whether you are just starting out or you have plenty of experience, but are stumped for whatever reason. It can be an arduous process, but if you follow the right steps, it can be simplified. Dissertation Writers are here with some concepts you should definitely use, and some that you should avoid as you are creating your dissertation.
This is one of the biggest mistakes that students make when it comes to dissertation writing, as they think they can just read a couple of books on their topic and then write a paper immediately. When building a house, do workers just walk up to the site and start hammering and nailing? No, they have a blueprint to show them what to do, and what order to do it in. A good outline will solve all of those problems, and Dissertation Writers has an excellent outline-writing service that has helped many students start their dissertation off on a high note, so you should check it out.
It is fine to spend some time brainstorming ideas for your paper as one of them will eventually become your thesis, which is what you are trying to prove with your essay. But it is best to narrow down those ideas and come up with one or two that you can present in a thoughtful manner, as some students try to prove too many points in one essay. It is best to use one or two points and make sure that those points are proven to the utmost of your ability, and Dissertation Writers will help you narrow down what you want to focus on with our thesis-writing and evaluation services.
This aspect of dissertation writing is crucial, because the amount of research you do will show in the depth you go into for your paper. The internet has taken over as the main source of research, but students should still check out their local libraries for more information on their topic. By working with Dissertation Writers and using one of our customized essays, you will also have access to an incredible network of libraries which feature some of the top schools in North America. We will also give you some tips on how to become a better researcher, which is something you can take with you forever.
You cannot afford to be frugal with this aspect of dissertation writing as the editing process can make or break your paper. By the time you are done writing, you may not want to look at your essay anymore and even if you do, you may overlook some things, whether it is a spelling error, grammatical errors, or even issues with how the paper is laid out or how it is read by your audience. It is probably for the best that you give your paper to someone, maybe a friend, but they may be too easy on you. Dissertation Writers have a tough, but fair, editing process which will highlight what you have done wrong, along with corrections on how to fix it and avoid it for your next paper.
This may be the most important piece of information you receive in your college and/or university career. Never be afraid to get help if you need it because a lot of students are stubborn and feel they can do it on their own. There are not many students that can go throughout their post-secondary career without help, and that is where Dissertation Writers comes into play. We have been assisting students with term paper guides since 1996 and we are striving every day to make sure we stay ahead of the competition. Our writers are the best in the industry, armed with Masters and PhD degrees, but they also know how to format an essay from start to finish, and you will surely pick up some tips when it comes to dissertation writing. Head over to our website (ThePaperExperts.com), or you can call our toll-free number (1-888-774-9994, 1-877-974-8333 for Graduate students) for more information on the services we offer, so you can pick which one(s) are right for you. You are not alone when it comes to your post-secondary career; Dissertation Writers will guide each step of the way.
---
Resources:

[an error occurred while processing this directive]