MBA Dissertation Writing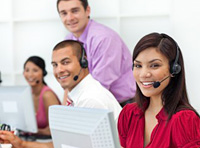 As you prepare to finish your Master of Business Administration, chances are pretty good that you're working on a long piece of research designed to serve as a capstone to everything that you've learned over the course of years of hard work. If you're in North America, you probably call it your MBA thesis, while if you're in Europe you probably call it your MBA dissertation. No matter what name you give it, your MBA dissertation is an important piece of writing, and one that poses many challenges to students around the world. That's one reason that so many students just like you seek out MBA dissertation writing assistance, and it's why we're here to help.
At DissertationProfessionals.com we offer a full range of MBA dissertation writing, editing, and consulting services designed to guide students like you though every phase of the dissertation writing process. We can consult with you to develop a topic or to create your proposal. We can edit a draft of your MBA dissertation to ensure it meets professional level quality in its writing. We can also provide MBA dissertation writing to create model chapters or an entire model dissertation to show you exactly how to approach your topic. Finally, we can consult with you to develop a strong defense of your MBA dissertation.
Whatever MBA dissertation writing and editing services you need, we have the high quality, educated, and exemplary writers who can guide you through every step of the process. When you work with DissetationProfessionals.com, you'll receive the very best in MBA dissertation writing, editing, and consulting services.
Get started on your dissertation paper today!!!
Our Dissertation Hotline is Open 24 Hours A Day!
1-877-817-6002
Wondering what a paper from us looks like?
Download a free term paper example right now!