MBA Thesis Help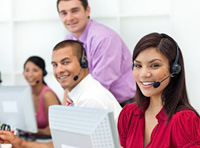 A Master's of Business Administration is a major accomplishment and an increasingly vital credential for advancing in the business world. However, many students pursuing their MBA never complete the program, and for a growing number of these students the reason is simple: their MBA thesis. This document, which should be the culmination of years of study, work, and research, instead becomes a terrifying, stressful reminder of how much is left to do. It's not unusual for students to delay writing their thesis until it becomes a crisis. At Dissertation Professionals, we don't want to see that happen to you, which is why we offer MBA dissertation help at every step of the process.
We can assist you with consultation services, editing services, and high quality custom writing services to help ensure that your MBA thesis is the best it can possibly be. Whether you need help with a proposal, a single chapter, a complete MBA thesis, or the defense, we have the highly educated and deeply experienced experts who can give you the MBA thesis help you need. When you contact Dissertation Professionals, we'll work with you at every step of the MBA thesis process to help guide you with exactly the consultation, editing and custom writing services you need to achieve your goals.
All of our writers are holders of advanced degrees—master's degrees, MBAs, and PhDs—so they can give you the benefit of their years of experience and their academic mastery as they help you toward your thesis finish line.
Get started on your dissertation paper today!!!
Our Dissertation Hotline is Open 24 Hours A Day!
1-877-817-6002
Wondering what a paper from us looks like?
Download a free term paper example right now!