PhD Dissertation Writing Service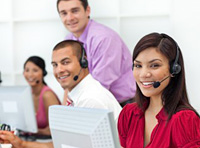 Are you stuck on your dissertation? Are you unsure what your next step should be? If you're like most PhD candidates, you've experienced at least one moment of doubt when you just didn't know what to do. If you're clever, you've probably already visited your university's online library and downloaded a few dissertations from the database to see what other people have done. But you've probably also noticed that many dissertations are poorly written and have many writing errors. Worse, few are going to be on a topic close enough to your own to really be helpful in developing your dissertation. What you need instead is a model dissertation written to match your subject to show you exactly how a professional would approach your topic.
Dissertation Professionals is a full service PhD dissertation writing service that uses the skills and talents of highly educated master writers to create model dissertations to help students like you figure out their next steps. Our high quality PhD dissertation writing service is available for individual chapters or for a complete model dissertation. Let us show you the next step on your dissertation journey, and let one of our master writers guide you toward the best solution to your dissertation challenges.
We also offer editing services to help ensure that your original writing meets the highest and most professional writing standards, and we offer consultation services so you can use the accumulated knowledge of our dissertation masters to answer any and every question you have about the dissertation process.
Get started on your dissertation paper today!!!
Our Dissertation Hotline is Open 24 Hours A Day!
1-877-817-6002
Wondering what a paper from us looks like?
Download a free term paper example right now!