PhD Thesis Writing Services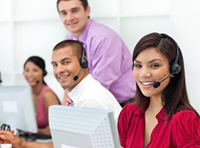 Depending on your academic program, the lengthy document you are expected to produce at the end of your doctoral studies might go by one of several names. Most commonly, it is called a dissertation, but some programs instead refer to the document as a thesis. No matter what you call your document, it is one of the most intimidating pieces of writing you will ever produce in your lifetime. This single document holds the key to your future and can make or break your chances of achieving your degree and meeting your goals and realizing your dreams. It's no wonder that so many students have turned to companies like Dissertation Professionals for PhD thesis writing services to help them maximize their chances of achieving their degrees.
It's important to keep in mind that PhD thesis writing services are more than just hiring a writer to create a model thesis or dissertation for you. At Dissertation Professionals, we have a team in place to help guide you through every step of the PhD thesis writing process. That means that we have consultants who can work with you to develop a proposal or to defend your thesis. We have editors who will work with your own original documents to make them professional-quality in terms of their writing, documentation, and grammar. We also have professional writers who can create model PhD thesis chapters or entire theses or dissertations to show you exactly how an expert with an advanced degree would approach your subject. We can support you at every stage of the process!
Get started on your dissertation paper today!!!
Our Dissertation Hotline is Open 24 Hours A Day!
1-877-817-6002
Wondering what a paper from us looks like?
Download a free term paper example right now!